Bloombox Club Plant Subscription Box
Get plants sent to you every month in beautiful pots or baskets! Each gorgeous set is hand-picked by speciality growers and comes with a guide pamphlet that explains exactly how to care for your new bundle of joy. This plant subscription box is the perfect present for you and your loved ones!
Pay monthly, quarterly, bi-annually or annually and we'll send your plant and pot. That's right, it's that easy! When you choose to pay quarterly, bi-annually or annually, you can get up to £50 in vouchers to spend in-store. Now that's a deal, right?!
Got pets? No problem. We offer a classic and pet-friendly house plant subscription for the UK. A lot of homes have pets, and sometimes it's hard to know what plant is safe for your furry friends. That's why we made a box that's perfect for pet-friendly homes!
If you want to learn more, then give this page a scroll. We'll get into how it works and what plants might come with each type of subscription.
Free Shipping + Cancel Any Time
How it works
Select Your Subscription Type
Choose between a pet-friendly plant subscription or a classic subscription. You can also send someone a subscription gift card to give as a unique birthday present! The gift that gives each month. Each one is different, so click through and read more about each one. Plus, delivery is built into the price of the subscription.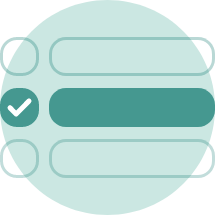 Choose How You Would Like to Pay
Plan ahead or carpe diem. Our plant subscription boxes can be paid on a monthly, quarterly, bi-annually, or annually basis. If you opt for quarterly, bi-annual, or annual plant subscription boxes, we'll add some vouchers that you can spend here on the site.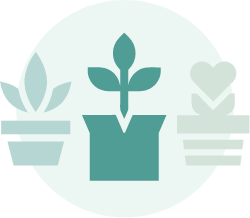 Receive A Different Plant Every Month
We guarantee that you will receive a fresh, healthy plant each month. Some plants may come with a splash of colour, some arrive lush and vibrant… we'll get you some beautiful potted friends - guaranteed.
Pet-Friendly Box
Dogs and cats love nature, so it's no surprise they love plants. That's why we know your curious pets will want to sniff, paw, and maybe lick indoor potted plants. Worry a little less when you sub to our pet-friendly boxes.
Subscribe Now

Classic Box
With our classic plant subscription box, you'll be able to get some of the best indoor plants we have here at Bloombox Club. We also sweeten the deal by adding a bit of info about the plants, helping you care for them a bit better.
Subscribe Now

Gift a Subscription
It's all about building a plant-loving community here at Bloombox Club! A plant box subscription allows your friends to ease in with becoming a plant parent. Sometimes, the best advice is experience. This way, they can experience plants and grow their home garden little by little.
Subscribe Now

Why You Should Subscribe
Create an environment you can thrive in!
Plant Care + Tips & Tricks
When you purchase a Bloombox Club plant subscription box, you'll receive 1 box every month with information about how to care for your plant, including tips and tricks for acclimating your plant to its new home.

Plants that are Good for You
and Your Home
Each box will contain a plant that's been curated specifically for certain benefits for you and your home, and we'll be focusing on seasonal plants in some of our monthly boxes to keep things more naturally aligned as well. Throughout the year you'll get a cheeky little plant related gift from Bloombox Club such as scissors, soil and so forth!

Worry-Free Delivery
With the Bloombox Club Subscription Box, you'll receive a beautiful, functional plant, at exactly the right time each month! There are no additional fees for delivery. The price is all-in.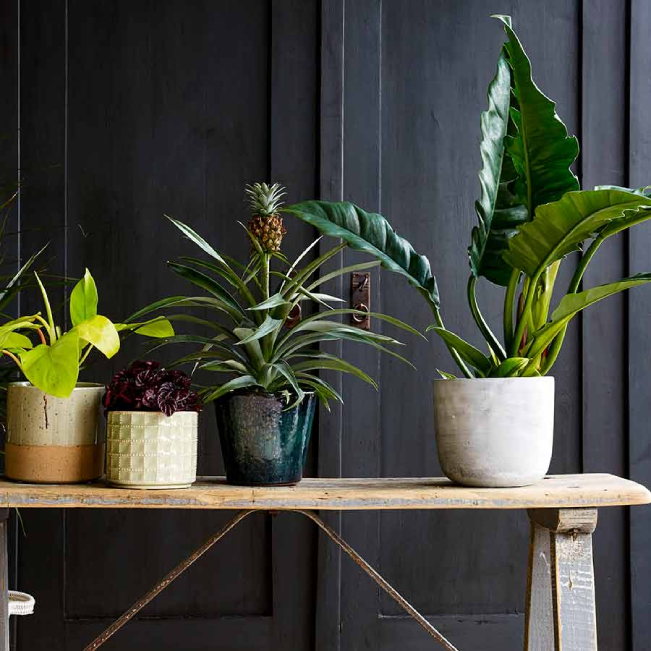 Up to £50 to Spend on Shop Plants!
PAY QUARTERLY, BI-ANNUALLY OR ANNUALLY AND WE'LL SEND YOU A SHOP VOUCHER!
Kickstart your green oasis with a cash voucher to spend on plants, pots and accessories in our shop!

Quarterly subscribers get £10, bi-annual subscribers get £20 and annual subscribers get a whopping £50 to spend on plants!

Your voucher will be sent within 2 working days of subscribing.

* Offer only valid with full price sales. The voucher will not be issued if any discount codes or offers are applied to the subscription product when checking out.
Get Subscription Plants Delivered to Your Door

If you want to be part of this plant-loving community, then consider getting one of our plant subscription boxes! You won't be disappointed. Just check out all these lovely plants in their new homes!
You Asked, We Answered
What benefits I can get if subscribe to your subscription box?
Every month you'll receive a beautiful hand-picked plant, a perfectly fitting ceramic pot or basket, and a printed care guide. Every other month, you'll receive surprise add-on gifts too, so watch out for those! Each plant and pot combination is specially selected by our team of experts and remains a surprise until you get your reveal email.
Plus, those who avail of a quarterly, bi-annual, and annual plant subscription box can get a shop voucher that they can use to shop for more plants, pots, and accessories.
Which is the best plant subscription box?
The best plant subscription box? Ours! You get incentivised depending on your subscription and we don't just send any old plant in the box. We take special consideration so that you can enjoy your plant to the fullest!
Delivery to your door is even included in the price. We deliver nationwide. As soon as you place your order, our growers will be alerted and your plant will begin its journey to your front door. Deliveries usually reach UK customers within 3-5 working days.
Can I get a plant care manual with a subscription box?
You can, and you will! Our UK plant subscription boxes focus on seasonal plants or plants that have been hand-picked for their list of benefits. That being said, we'll add some reading material that will teach you all about how to care for your plant - that includes tips and tricks for acclimating your plant to its new home!
What should I consider while selecting the subscription box?
Consider your housemates! By that, we mean that you should consider if you need pet-friendly plants! Pets are curious creatures and will likely paw and nibble at your plants if you aren't careful.
We can't guarantee that all of our classic subscription plants are pet-friendly. The sheer number of different substances that can be harmful to animals would make it impossible to offer the variety we have now. Lots of the Bloombox Club team have pets and subscription plants living under the same roof, but if you want to be extra safe, make sure to check out our pet-friendly collection.
Another thing you want to consider is who's birthday is coming up soon… Nothing shouts a better gift than our plant subscription box! It's full of surprises and let's face it, everybody loves a plant.