How it works

Pour Gravel

Add Active Charcoal
Mix and Add Soil

Finish Off with Plants
Benefits
of Terrariums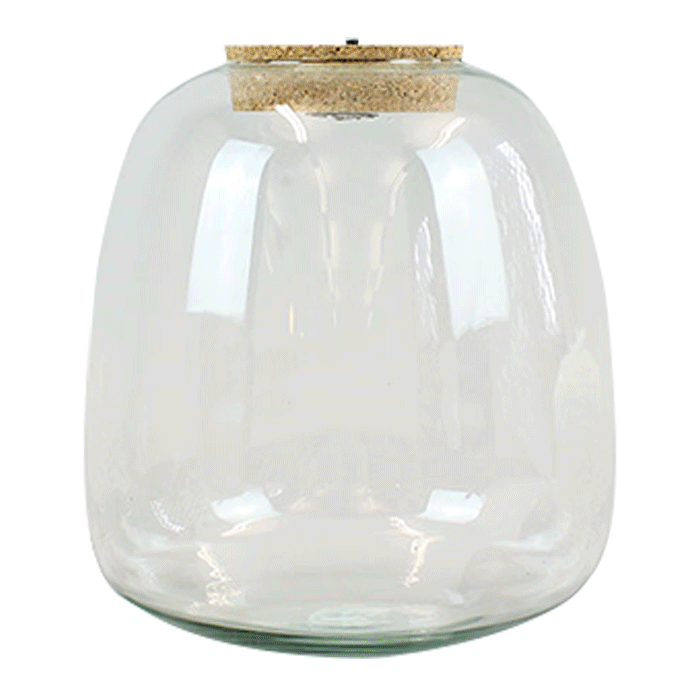 Benefits
of Terrariums

Easy to care for as terrariums are self nourishing.

Great Gift

Only Kid-Friendly Plants
Educate your kids about ecosystems and how they work

Brings joy and looks stylish anywhere at home

Start your Plant Terrarium Collection today! All of our Plant Terrariums are delivered safely to your doorstep or anyone's address.
Terrarium Plant Ecosystems FAQ
What is a Plant Terrarium?
Terrariums are Cute Mini Green Worlds thriving inside special Glass Containers where small plants and the elements get together to recreate mother nature's cycles at a small scale!
These lovely Miniature Wonders are your own version of different Ecosystems at Home, each with their own self-nourishing systems and with little to no maintenance required.
Terrariums are like Mini-greenhouses! Small, enclosed environments with plants, that, together with the soil expel vapour and recycle water; this vapour condensates onto the walls and then flows down to the soil as little drops to nourish the roots of your plants again, this cycle repeats over and over! Isn't nature amazing?
How to create a Plant Terrarium?
You can build your terrarium in 4 easy steps!

1. Pour in the white Gravel as evenly as possible to create the drainage layer for your terrarium.

2. Next up is the Active Charcoal layer. This will protect your plants from mould.

3. This is the fun bit! Find a large mixing bowl and add your disk of Soil, along with 500ml of warm water. Watch as the soil expands (around 15 minutes) and then add to your terrarium.

4. Now for the piece de resistance..Plants! Remove your plants from their growing pots and create little wells in the soil to finish off your miniature Ecosystem.
What is included in the Plant Terrarium Kit?
Plants: Your terrarium will typically come with a set of 3 plants that can thrive together and from the ecosystem of your preference.

Glass Container: The glass jar is made of 100% recycled glass. You'll also receive a cork lid, gravel, charcoal and compact soil to create the perfect mini jungle.

Cork lid (Option of 'With Light' or 'No Light'):

With Light: A little light with a switcher attached to the cork lid to illuminate your terrarium and add a touch of magic to your room at night. Please note, the AAA batteries are not included.

No Light: If you prefer just the natural light, you have that option too!
How to care for a Plant Terrarium?
Light: It will appreciate bright indirect light which can be complemented with artificial light.

Water : Check the soil before watering, if it feels very dry, it needs a little hydration. You will likely only need to water it every few weeks.

Grooming: If the plants are growing tall, you can trim the leaves to keep their size.

Leaves: Remove any yellow and brown leaves to prevent diseases.
How long does a Plant Terrarium lasts?
If the Terrarium is well balanced, it can last for years.