Indoor Plants
Indoor Plants
Get all your plants delivered to your doorstep and enhance your living spaces with the vibrant world of houseplants, where beauty meets functionality. Breathe life into your home with our diverse collection of indoor plants, each offering a unique set of benefits to enrich your life.

Imagine a bathroom adorned with an easy-care indoor plant, thriving even in limited sunlight, or a serene bedroom complemented by the presence of a delicate, leafy houseplant.

Picture a majestic, pet-friendly palm gracing your living room, creating a welcoming atmosphere for both you and your furry friends. Dare to dream of an indoor fruit tree, bringing the joy of nature's bounty right into your home. Read More
Are you struggling to find the right plant?
No problem, check out our Plant Finder and we will find the perfect matching plant for you.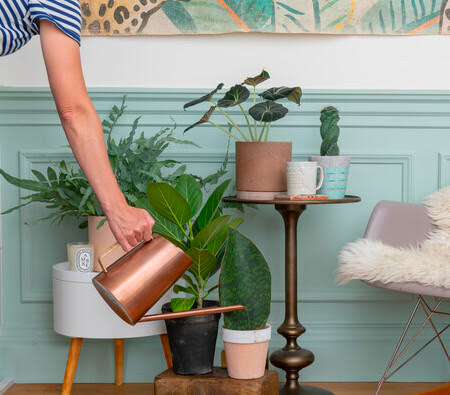 Monthly Plant Subscription Box
Can't decide on a plant? With our Plant Subscription Box we will make the decision and surprise you every month with a plant and perfect matching pot.
At our oasis of greenery, possibilities abound. With hundreds of plant varieties to choose from, you're sure to discover the perfect indoor plant for your vision. Our hassle-free delivery ensures that your chosen plant arrives safely at your doorstep, ready to transform your space.
Join the ranks of over 150,000 satisfied plant lovers who have already welcomed the beauty of houseplants into their lives through us. It's time to turn your green ideas into a vibrant reality. Embark on your journey to find the ideal indoor plant today, and let the transformation begin. Your lush oasis awaits.