Plants are beautiful, but some aren't so safe to eat! Read through our list of pet-friendly house plants to keep your furry friends safe.
Categories
You may have spotted some little flies hanging around your houseplants and thought nothing of it, and then a few days later, BAM! The number of fli...
Spider plants are among the most popular house plants, partly for the fact that they are renowned for being easy to look after. These stripy green ...
We know what your greatest nightmares is when caring for houseplants. The moment when those feared brown tips appear! And dumb cane brown tips are ...
You finally decided to have plant babies and have a container gardener. You bought a lot of pots and plants. A few days have passed but your babies...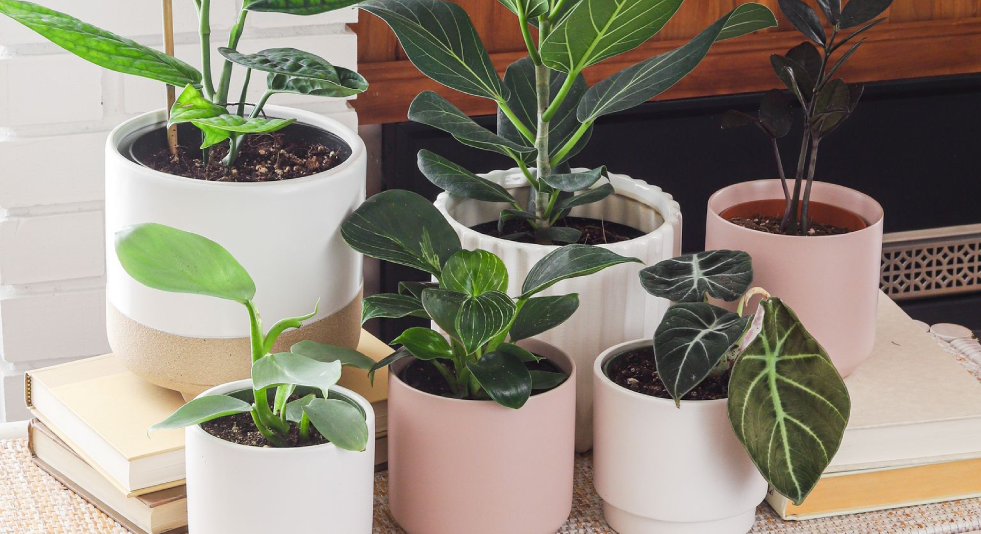 So, you're renting a home and the rented garden you've 'inherited' is a little dull.. You want to improve it.. You're itching to exercise those gr...
Houseplants are fabulous! And, now, everyone knows. Indoor Plants are bang on trend right now, and there's so many reasons why you should get with ...
Spring is here, the days are growing longer, and your plants are entering their 'active growing phase'. This means the time is right to repot your plant babies, if you think they're ready. We've put together a list of frequently asked questions and answers for all things to do with repotting.
Got 99 problems and a Christmas Cactus is one? Even though they have "cactus" in their name, the Christmas Cactus is not an easy plant to grow. Lik...
Your bedroom atmosphere is important. Humans spend around 26 years of their life sleeping and even more in their sleep space. In the trials and tri...
The days are getting longer and warmer, the birds start singing and flowers begin to bud. Our favourite season is just around the corner - Spring! ...
If you're relatively new to plant cultivation, it might come as a surprise to find out that your botany routine should involve fertilising plants!...